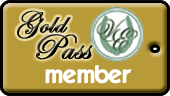 Gorgeous, standout show Hanoverian avail for on-site half lease near DC and Old Town
$450.00
Date Added: 6/13/2018
Posted By: Ms. E.L.
Old Town [ MAP ]
Alexandria, VA 22314
Email Address: dchunterrider@gmail.com
Web Link: http://www.softlandingstables.com
Phone: 703-944-9456

Stan (Soft Landing's Standout) is an imported Hanoverian 16'1.5" gelding who was trained to third level in Germany. He also held national placings at 3d level dressage and show jumping. He is a stand out in any show ring with a head, neck and physique to die for.



He is best suited to an intermediate to advanced rider with a strong but soft seat and soft hands. He can jump up to 2' and is working at second level dressage.
Stan's lease fee is $450/mo with one monthly lesson included with a French classical dressage trainer. We also have an on-site h/j trainer. Both trainers are happy to take students to shows.
Stan resides at a lovely farm 19 miles due south of the US Capitol and 12 miles from the Old Town side of the Woodrow Wilson. Come join a crowd of mainly adult riders who are downtown professionals by day. We will welcome you!
If interested please call 703 944 9456 and thank you!


Click Image to View Larger