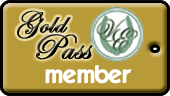 Adorable, loveable large pony avail. for lessons or half-lease on site
$300.00
Date Added: 6/13/2018
Posted By: Ms. E.L.
Old Town [ MAP ]
Alexandria, VA 22314
Email Address: dchunterrider@gmail.com
Web Link: http://www.softlandingstables.com
Phone: 703-944-9456
VIDEO AVAILABLE FROM
Lucky is the most loveable, most obedient, most giving pony we have seen in a long time. He is a true gem. Please watch our video and you'll get a real sense of what a human's horse he is. At a full 14'2", he is a large pony, but he can take care of children as young as six. We have two trainers at our farm, both teach h/j and one also teaches cross country. Half-lease is $300/mo which allows the rider to ride him 3x per week, at least once in a lesson, but lessons cost extra. He is trained to w/t/c and go over up to 2' fences. He has also trained a vaulting student.
Lucky is available for an on-site lease only and to petite adults weighing 140 lbs. or less.
He lives at a great facility close to Washington, DC and Old Town, Alexandria. The farm has large indoor and outdoor rings, huge pastures and caring staff. If interested, please call us at 703 944 9456 and thank you!
Click Image to View Larger